Learning to Live within God's World by Studying Humanities (and Social Sciences)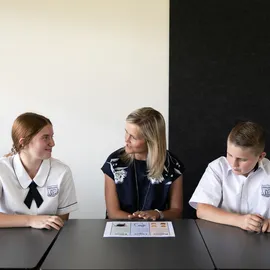 @ SHCS
The Australian curriculum outlines humanities (and social sciences) as those branches of knowledge that
are central to the learning and development of all young Australians helping to create confident communicators, imaginative thinkers and informed citizens;
concern themselves with human beings and their culture; or with analytic and critical methods of inquiry derived from an appreciation of human values and of the unique ability of the human spirit to express itself;
investigate political and legal systems, and explore the nature of citizenship, diversity and identity in contemporary society; (
explore aspects of economics and business that affect daily life;
investigate, analyse and explain the geographical characteristics of the places that make up our world; and
opportunities for students to investigate Australian and world history through their study of societies, events, movements and developments.
At SHCS, we believe that we are living in, and out of, a big picture story of the world that has a beginning (creation and the fall) and end (redemption), and a rich array of story-formed responses in the middle for the people of God. Humanities highlight the way in which our students can live within this period between the now of the current world and the not yet of heaven, as citizens with a robust and relevant understanding of the world within which they find themselves. But more than this, humanities can be an agent of change that leads to an astute understanding of their own contribution to shape the people they influence, the community they live in and the world around them.
In order to achieve this, we strive to teach HUMANITIES:

From a Christian worldview;

in a way that explores the outworking of society and culture;

intertwined with values; and

in order to encourage students to shape the world in which they live with courage, creativity and conviction.